Top Executive Assessment® Preparation, within your reach
Master EA®
Quant
,
Verbal
or
Both
TTP™ - Target Test Prep's
top-rated
online EA® Prep Course
No automatic billing; Upgrade by choice.
A COMPANY FEATURED IN
WITH 4.9 on Trustpilot
Why Target Test Prep is the on-demand Executive Assessment® prep course for you
Guaranteed success
Study with confidence with our score improvement
guarantee.
Learn from experts
More than
1200
instructor-led, wisdom-packed
teaching videos.
Gain confidence
Practice with thousands of
realistic EA® practice questions.
Master the EA®
Master every concept, strategy, tool, and technique to
earn a top EA® score.
Smart analytics
Home in on weak areas with
smart analytics and error trackers
, and turn weaknesses into strengths.
Personalized for you
Follow a personalized
plan of study
that leads you through every step of the study process.
From the creators of the
globally recognized

GMAT® course
#1 Rated GMAT prep course
On GMAT Club
#1 Rated GMAT prep course
2019 - 2023 on MBA Insight
5 Star rating
On Beat The GMAT
#1 Ranked platform
For adequately addressing a user's individual need
#1 Ranked platform
For Making Difficult Concepts Clear
#1 Ranked platform
For Showing Deep GMAT Expertise
TTP™ community of 40,000+ students and growing
0
Practice questions solved
Master every
EA® Verbal

topic

Develop the confidence you need for test day.
Comprehensive, easy-to-understand verbal lessons

More than 400 instructor-led HD Videos

Realistic example questions covering every topic and skill level.

Insider knowledge for every verbal question type and trap.
Master every
EA® Quant

topic

There will be no surprises on test day.
More than 800 instructor-led HD Videos.

Clearly written, well-explained quant chapters.

Realistic example questions.

Pro tips, tricks,knowledge, and wisdom.
Master the
Integrated reasoning
Handle every question type with ease.
Master the many skills necessary for earning a high IR score.

Learn specific strategies and shortcuts for each question type.

Get expert tips to more efficiently answer questions.

Hone your skills with hundreds of expertly crafted practice questions.
1000+

Verbal Practice EA® Questions
Master the Verbal game.
Extensive topic-by-topic practice.

Solidify your skills with tailor-made questions.

Gain experience in SC, CR, and RC.

Target your weaknesses and develop your strengths.
3000+

Quant practice EA® questions
Proper practice makes perfect.
All the EA® quant practice questions you need.

Learn to apply your new knowledge and skills.

Gain experience in Problem Solving and Data Sufficiency.

Strategically engage in deep learning.
1200+ Instructor-led EA®
Quant

and

Verbal

HD Videos
Train with the experts.
Step-by-step video solutions to enhance your learning.

Solutions covering every quant and verbal topic.

See lesson concepts actively applied.

Learn to solve questions like an expert.

Perform better on EA practice tests, and be better prepared for test day
A detailed view of your Quant and Verbal progress, performance, strengths, and weaknesses.
Clearly see the battlefield.
Understand how you compare with your peers.
Make strategic decisions.
Take impactful steps toward improvement.
Follow a personalized EA® study plan.
Always know what to do and when to do it.

Make consistent gains day after day, week after week.

Maximize your study efforts with expert guidance.

Study with peak efficiency for Quant, Verbal, and the Analytical Writing Assessment.
Create a vast array of Quant and Verbal practice sets.
Focus on your areas of opportunity.

Drill weak areas until they become areas of strength.

Review and reinforce what you've learned.

Break score plateaus with strategic practice.
Error tracker
Log and analyze your most common mistakes.
Easily see what's keeping you from your goal.

Understand your behavioral tendencies.

Improve your accuracy and precision.

Become a stronger test-taker.
Expert live support
We've got your back each step of the journey.
Reach out to the TTP™ Team with questions, comments, or concerns.

Get opinions from TTP™ Experts regarding your overall study plan.

Get expert answers to your questions About the TTP™ Course.

Get help with TTP™ Solutions that you do not understand.
TTP™ students have plenty to say about our courses
This is an excellent course. If you are trying to improve your Quant and need to achieve Q47 - Q51 then definitely give this course a try. I got Q48 twice (during my first two attempts) and Q47 in my third attempt. The success rate is huge.
Dhriti
Improved From 640 to 720
When I started searching for the best study methods for the GMAT®, I saw many people recommend TTP™. Huge shout out to Scott and the team over at TTP™ for designing an amazingly detailed and well-structured course. I would highly recommend their course to anyone studying for the GMAT®!
Lawrence
Earned a 750 GMAT® Score
TTP™ was the most helpful resource in getting my quant into the 40s. I needed the deep dive into each topic to strengthen my foundation prior to learning tips and tricks to get through problems faster.
Sydney
Improved From 540 to 700
TTP™ students are admitted to the top Executive MBA Programs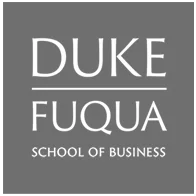 TTP™ - A
top-rated

study platform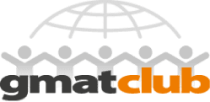 Arro44 - GMAT Club moderator
GMAT Score - 730
I was having a hard time to improve my quant skills throughout my prep. Before finding TTP™, I had tried basically everything from other prep courses to Khan Academy to half the threads on this forum. However, I had significant problems to score above 40 points consistently. I reached out to Scott from TTP™ on this forum and we setup a call, he was very honest and told me that it would be hard work but ...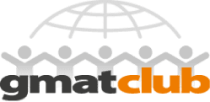 Pakman33 - GMAT Club moderator
GMAT Score - 700
The course was exactly what I needed to hone my skills in Quant. I learned that the GMAT® takes a combination of skill and ability, but not much knowledge outside of some formulas. Both your skill and ability will improve dramatically with the amount of questions TTP™ will throw at you. They help you build a skill and then test your ability, help build another skill and test your ability ...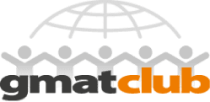 Arro44 - GMAT Club moderator
GMAT Score - 730
I came across Target Test Prep, while searching online for Quant resources. I am historically weak in this area and I needed something that will give a good grounding of the concepts. Target Test Prep had a good little plan of letting me try the course for 5 days only for $1 before I made any decision to take one of their plans. It worked like a peach for me. I was happy with what I saw in the first 5 days and ...