Personalized Online Private EA Tutoring
We know the Executive Assessment
better than anyone
When you work with us, you're working with test prep veterans with a deep understanding of what it takes to succeed on the Executive Assessment. We know how to think like the test-makers and beat them at their own game. We're widely recognized experts with a depth and breadth of EA experience unparalleled in the industry.
Even more important than our deep EA knowledge is our expert teaching ability. Everything we do together will be clear, actionable, and to the point. We'll make even the most challenging concepts, strategies, and skills come to life for you. You can expect one of the best teaching experiences you've ever had.
Personalized to Your Needs
Private tutoring with TTP is completely personalized to meet your unique needs. During each step of the process, you'll learn exactly what you need to move closer to your target EA score.
Wherever you are in your EA journey, with each passing lesson, you'll see your knowledge, skills, and confidence soar. Come test day, you'll be fully prepared to battle the Executive Assessment.
Our Approach
We know what it takes to achieve a great EA score, so we begin by providing an honest, realistic assessment of exactly what's needed for reaching your goal. To do so, we use your performance data as well as information you provide about your EA preparation experience to determine how we'll proceed with your tutoring.
Our personalized sessions focus on what you need to learn to achieve your EA score goal. We don't just open a book and start reviewing practice questions. Rather, we start with topic-specific lessons that focus on areas you need to strengthen, and we adapt those lessons in real time to maximize what we accomplish in the session, and we don't just teach. We actively work with you to analyze and optimize the ways in which you approach answering EA questions.
Also, we understand that success on the Executive Assessment involves a combination of understanding the required content and being a savvy test-taker. So, we make a point of discussing key test-taking strategies during each lesson.
TTP Private EA Tutors
When you work with us, you're working with the best in the business.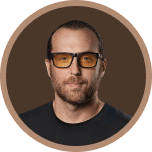 Scott Woodbury-Stewart is the founder & CEO of Target Test Prep. A passionate teacher who is deeply invested in the success of his students, Scott began his career teaching physics, chemistry, math, and biology. Since then, he has spent more than a decade helping students gain entry into the world's top business schools, logging 10,000+ hours of standardized tests instruction.
Scott also served as lead content developer and curriculum architect for the revolutionary courses Target Test Prep EA, GMAT, GRE, and SAT.
Jeffrey Miller is Head of Instruction for Target Test Prep. Jeff has more than 14 years of experience in the business of helping students with low test scores hurdle the seemingly impossible and achieve the scores they need.
Jeff also played a critical role in the development and creation of the TTP EA, GMAT, GRE, and SAT courses. His extensive background in content creation allows him to think like the test makers, a skill he passes on to his tutoring students. In short, Jeff can help any student dominate the Executive Assessment.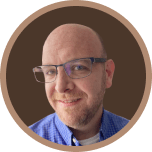 Rich Zwelling has been tutoring for more than a decade and has logged thousands of hours teaching and tutoring students on six continents. Whether fascinating his students with the subtleties of prime numbers or captivating them with the ins and outs of sentence construction, Rich loves helping his students crack challenging problems and gain entry into top schools.
Rich has also been involved in curriculum design for top test prep companies and is thrilled to be on board with Target Test Prep. His empathetic, warm, and versatile approach combines with his extensive knowledge to make him the ideal tutor for students of any background.
An Experienced Partner in Your Journey
When you work with us, you get more than just an expert teacher; you get an experienced partner in your EA journey. We've been through the EA preparation process thousands of times with thousands of students, and we know how to handle every aspect of the process. We'll be with you each step of the way.
Ready to Get Started?
Let's Talk.
We're happy to have a thoughtful, honest conversation with you about your unique situation, EA goals, and business school plans. During this call, we'll further explain the private tutoring process and answer any questions that you may have. If we're a good fit, we'll get you started right away.